I want to tell you a story about the beginnings of How to Be a Worship Songwriter.  When I began the ideas for this book, I realized there was already a great deal of very good songwriting instruction available.
And I didn't want to just throw in my 2 cents on what I thought great songwriting instruction should look like, I wanted to make an impact on a level that would make a difference to your worship songwriting future.
I started thinking about the differences between worship songs and 'secular' songs and started seeing that they're really similar.
Sure, the content and the intention are different, but song structures themselves are the same.
Why are they similar?  The bottom line is that we humans love to tell a good story.
And no one really talks about that.  So, I wrote 9 Steps to Build a Memorable Song – Make 'em Strong and Sticky.
These 9 steps are the foundation for any great song, used in church or not.  And these steps became the beginning for how I structured How to Be a Worship Songwriter.  I go to good lengths explaining how worship songs — especially congregational worship songs — are different.  But that book gets its beginnings right here in the 9 Steps to Build a Memorable Song eBook.
And I want you to have it for free.  As always, there's nothing for free these days.  I'd like your email address to send you notice as I create new blogs and books on worship, songwriting, singing, recording, and mixing. 
Inside this eBook, find out:
How to set the table with the right information to guarantee your songs reach and hold hearts and minds (page 5)
How your focus on one particular aspect could be the difference between tuning you in or tuning you out (page 3)
How your ability with word economy takes songs to the next level (page 11)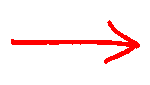 This is the foundation for how I now have over 60 songs published in Christian Copyright Licensing, International.
Now you'll have the tools to create strong and sticky songs to build a strong foundation for local theology songwriting.