Thank You!
Here's the link for the eBook: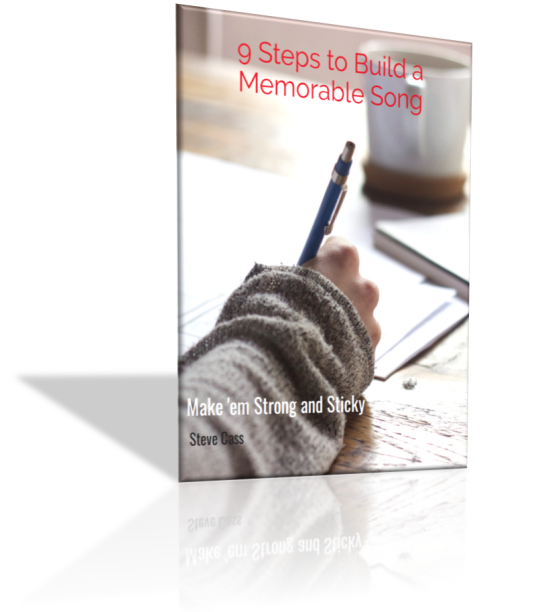 I want to keep you updated with my blogs about songwriting worship, music, recording, and mixing from my experiences as a worship leader and recording artists.
I'm so glad you decided to follow along.  I'm not the most prolific writer out there. I am in book-writing mode at the moment, but will begin adding more blogs and other content in time.  What will happen from here is that I'll send an email on regular basis letting you know what blogs have been published so you can check them out when you have the time.
Then, I'll occasionally send you an email about my books and music when they're ready for you.
The 5 Steps to Get Your Songs Heard – A Congregational Songwriting Plan
It's here! What is it?  It's:
A manual showing the philosophy, craftsmanship, and legal details of congregational songwriting.  A plan to make you a strong songwriter and to distribute your works locally, regionally, and nationally.
Do you feel the call to write songs for God? Would you like to hear your songs in church? Are you struggling about what to do next?
I'll show you all the tools – customized specifically for creating congregational songs – in one book that dispel the notion that great worship songwriting only happens in large churches and in the mainstream music industry. I'll show how your best songs will be distributed locally, regionally, and nationally through your own local songwriting organization.
You'll discover how to write passionate, compelling, and life-changing participatory worship songs that reflect how God is moving in your home church.
I'm a songwriter and worship leader with over 60 songs the CCLI catalog (Solid Walnut Music).  I've been  of playing and singing in church for nearly 50 years, and I bring a complete songcraft and distribution solution – the first of its kind.
This is actually the second book in the series. Click on the arrow below to be taken to my book sale website. You will be asked to download the first book in the series for FREE, How to Be a Worship Songwriter. Then you'll receive 60% off the 5 Steps or any other book I offer.
Master the Craft – Serve the Community – Get Your Songs Heard